HIGH QUALITY MEAT STARTS AT THE FARM
Now that you have discovered the taste and versatility of veal, come visit the farms where veal farm families demonstrate their commitment to animal stewardship and sustainability each day.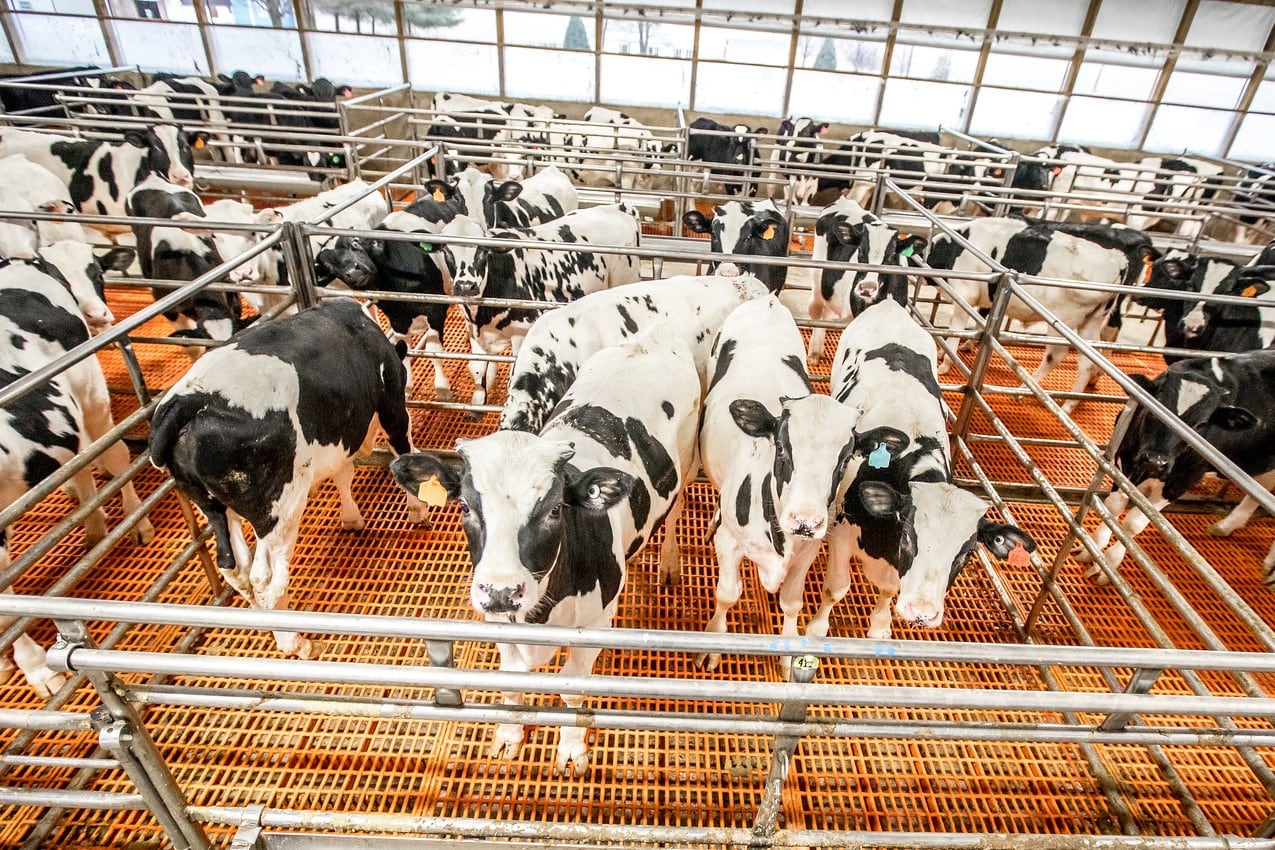 Did you know?
Veal barns are well lit and spacious. Calves always have enough room to stand up, lie down, groom themselves, and interact with each other.
Veal farmers work with nutritionists and veterinarians to ensure calf health at every stage of their lives because raising healthy calves is an industry priority.
Learn more in our animated videos below.
How are veal calves raised?
Did you know veal is raised in group pens? That's an industry standard.
Raising healthy calves is a priority for veal farmers and the veal industry. Best management practices are certified by veterinarians who work with farmers as a part of the Veal Quality Assurance Program.
Learn more in this video about how calves are raised on veal farms.
What do veal calves eat?
Veal calves receive proper nutrition at every stage of their lives, because the health of the calves is a number on priority to the veal industry and veal farmers.
Did you know veal calves received more then just a milk formula in their everyday diets?
Learn more in this video about how veal calves' nutrition is ensured through their diets
Do you know where veal calves come from?
Learn more about where veal calves come from and where they are raised here in this video.
You will be surprised by what you learn here!
Don't forget, veal farm families are dedicated to producing wholesome, nutritious veal meat by providing excellent care to the animals they raise.